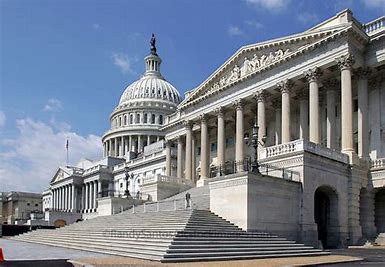 On Tuesday, January 21, 2020, the third impeachment trial of a president in U.S. history, the impeachment trial of Donald J. Trump, will commence in the United States Senate, based on Articles accusing the President of "Abuse of Power" and "Obstruction of Congress." Never have Impeachment Articles been transmitted to the U.S. Senate that were based on such thin constitutional grounds and little, if any, evidence that is not grounded on inadmissible hearsay and/or speculative "evidence" and nakedly-partisan legal opinion!
It is a matter of common knowledge that a large body of the Democratic caucus in Nancy Pelosi's House of Representatives had been calling for Donald Trump's impeachment from the day he was inaugurated on January 20, 2017, way before the July 25, 2019 telephone call with Ukrainian president Volodymyr Zelenskyy; the putative reason for this impending drama. Ms. Pelosi crowed just this weekend on Bill Maher's HBO show that "Donald Trump will be impeached forever." Her declaration was uttered only days after she claimed that the process she unleashed was "mournful and somber and required prayerful reflection", a statement that was belied by the expensive pens with Pelosi's signature embossed in gold; paid at taxpayer expense, that she handed out to all of her fellow travelers during the signing of the impeachment Articles! Nancy could barely keep the smirk off her face! The drivel that emanated from the one-sided drumhead, kangaroo courts president over by Adam Schiff and Jerry Nadler; where the President had no right to have counsel present, nor the right to cross-examine witnesses, nor the right to confront his accuser – the anonymous "whistleblower", nor the right to present evidence; yielded baseless and constitutionally-invalid Articles of Impeachment that have no chance of resulting in Donald Trump's removal even in a 50-50 Senate! Was it Nancy's only goal to go down in history as the Speaker that "impeached Donald Trump forever?"
The Trial Brief submitted by President Trump's legal team on Saturday, January 19th for the third impeachment trial of a president in U.S. history, argues that:
"The Articles of Impeachment are constitutionally invalid on their face. They fail to allege any crime or violation of law whatsoever, let alone "high Crimes and Misdemeanors", as required by the Constitution. They are the result of a lawless process that violated basic due process and fundamental fairness. Nothing in these Articles could permit even beginning to consider removing a duly elected President or warrant nullifying an election and subverting the will of the American people."
The first Article, the nebulous "Abuse of Power", sounds very much like the theory of "maladministration" that was expressly rejected by James Madison, Alexander Hamilton and the other Founders, as being a ground for impeachment, when that concept was considered along with "treason, bribery and other high crimes and misdemeanors" as grounds that the House of Representatives could consider in wielding its "sole power of Impeachment." As stated in Donald Trump's Trial Brief, no crime or any violation of the law whatsoever, let alone a "high Crime or Misdemeanor", was pled by the Democrats in this Article. It may be remembered during the one-sided, Stalinist-like hearings conducted by Schiff and Nadler, that first Bribery, then Extortion, then a theory based on a tangible Quid pro Quo demanded by Trump of Ukraine, were individually considered (and focus-group tested?) and were each then found to be wanting. Note that this is quite reminiscent of the last three years, as "Russia", and "Stormy" and the "Emoluments Clause" and the "25th Amendment" were all trumpeted as the "Silver Bullet" to finally get Trump, and then all went on their respective ways!
None of these alleged crimes survived the winnowing process to be included in an Impeachment Article for one reason: there was no evidence that any of these offenses ever occurred, save for rank presumption, speculation, hearsay and unhinged and blatantly partisan, Harvard and Stanford legal opinion! All of these speculative and hearsay-based suppositions, that would never be admitted into evidence in any court in this country, were eclipsed by the President's unexpected release of the transcript of his July 25th phone call with Ukrainian president Volodymyr Zelenskyy, released the day after Nancy Pelosi announced the opening of the "Impeachment Inquiry." Further, the two individuals who have stated for the record that they spoke to Mr. Trump about the subject actually exonerate him. Ambassador to the European Union Gordon Sondland testified that when he asked the President what he wanted from Ukraine, Mr. Trump replied "I want nothing. I want nothing. I want no quid pro quo." Senator Ron Johnson of Wisconsin reported that, when he asked the President whether there was any connection between security assistance and investigations, Mr. Trump responded: "No way. I would never do that." The House Democrats ignore these statements and rely totally on inadmissible speculation, hearsay and outright falsehoods.
The plain language of Donald Trump's own words in the July 25th phone call transcript contained no evidence of bribery, or extortion or demands for a quid pro quo for an opening of an investigation into the Bidens in return for military aid, which was nevertheless approved and delivered to Ukraine weeks later – lethal military aid that the Obama administration refused Ukraine over its eight year term. Mr. Zelenskyy has repeatedly stated that "there was no pressure" from Donald Trump's call. The call did mention the fact that other European countries such as Germany were not carrying their fair share to support Ukraine's resistance of Russian incursion. The call did raise the important issue of Ukrainian corruption and of the newly-elected Zelenskyy's pledge to eradicate the same. The President has a constitutional obligation to "insure that the laws are faithfully executed." That duty would include insuring that hard-earned tax dollars are not being deposited into corrupt Ukrainian oligarch's pockets. And the call did include Donald Trump asking a favor of Volodymyr Zelenskyy: "I would like you to do us a favor though because our country has been through a lot and Ukraine knows a lot about it." Mr. Trump was seeking help from Zelenskyy to investigate the hacking of the DNC's emails during the 2016 presidential election that resulted in Robert Mueller's Russia Probe and Zelenskyy's predecessor, Petro Poroshenko's possible role in that conspiracy. Though the President did mention, as an aside, that Joe Biden had pressured Mr. Poroshenko to fire his chief prosecutor and stop the investigations into Ukrainian corruption and "Biden's son" (for a quid pro quo of one billion dollars!), Trump's plain language during the call did not seek "a favor" to investigate the Bidens to aid him in the 2020 presidential election!!! It was never said. It is not by accident that both Adam Schiff and Nancy Pelosi have repeatedly misstated Trump's words by claiming that the President asked Zelenskyy to do him a favor to investigate his potential 2020 rival, Joe Biden!! In fact, Nancy repeated that same stunt only last week!
The second Article, "Obstruction of Congress" is a joke and should be immediately subjected to a Motion to Dismiss by the Senate. The House threatened subpoenas to demand testimony of the President's closest advisors and extensive document production, trampling upon the President's Executive Privilege right to private advice and counsel from his advisors, a privilege that has been asserted back to George Washington. When Trump threatened in turn to assert Executive Privilege, did the Democrats then issue subpoenas and bring suit in Federal court to seek compliance? They did not.
The President's sole law professor expert witness, Jonathan Turley, testified before Nadler's committee on the Democrats' claim that Mr. Trump was guilty of "Abuse of Power" and "Obstruction of Justice" for his assertion of Executive Privilege to block Congress' demand for testimony of the President's closest advisors and document production. Professor Turley offered his expert opinion that for the House of Representatives to vote an article of impeachment on the President's assertion of Executive Privilege, without first obtaining an Order of Court that Mr. Trump's assertion of that Privilege had insufficient legal basis, that that would truly constitute Abuse of Power, an Abuse of Power by the House of Representatives!!! And of course, Jonathan Turley testified that despite his expert opinions in favor of Donald Trump, he is a registered Democrat and voted for Hillary Clinton in the last election!!!
President Trump has the right to assert Executive Privilege to preserve the Separation of Powers and protect not only his presidency but all future presidencies. Pelosi and Schiff and Nadler were in too much of a hurry to vote to impeach the President (before their members might face their constituents over the Christmas break?), as Donald Trump presented a "clear and present danger to the Constitution" and was a "threat to the integrity of the 2020 election." What hooey!!!
It may be instructive to briefly review the two other impeachment trials of a sitting president in U.S. history, to compare the similarities and the merits, or lack thereof, to the impending proceedings against Donald Trump.
The impeachment trial of Bill Clinton in 1999 was generated by articles of impeachment voted by the House of Representatives, that charged Mr. Clinton with eleven individual statutory violations of federal law; including perjury and obstruction of justice, that were claimed to have been committed by Clinton during the civil sexual harassment suit brought against him by Paula Jones. Ms. Jones claimed that in 1991, while she was an employee of the Arkansas government, then-Arkansas governor Clinton asked Jones up to this hotel room, exposed himself, and attempted to coerce her to perform a sex act, for which she refused.
During the subsequent litigation of Jones' claim, it was discovered that now-President Clinton had been receiving the same sex acts he demanded of Ms. Jones with 21-year old intern Monica Lewinsky, which had been ongoing in the library immediately adjacent to the Oval Office. In his deposition, Clinton, under oath, denied that he had a "sexual relationship", "sexual affair" or "sexual relations" with Ms. Lewinsky. Clinton ultimately testified before a federal grand jury on the issues of whether he committed perjury in his sworn deposition or otherwise obstructed justice in the Jones case. He reasserted his denials. After his grand jury testimony, President Clinton's denials that he had "sexual relations with that woman, Miss Lewinsky" were proved to be false and perjurious, based on forensic, objective tests of a stain on an unwashed, "little blue dress" that Lewinsky had worn during one of the escapades, that she presciently retained!
The House of Representatives then voted to impeach Bill Clinton on eleven counts, including perjury and obstruction of justice, in a bipartisan vote with five Democrats voting with the Republican majority to impeach the President. However the Senate acquitted Clinton in the subsequent trial, without one Democratic senator voting for conviction. Perhaps Senators Biden and Schumer and Sanders, who sat as jurors during the Clinton impeachment, thought that Bill Clinton's transgressions constituted merely "Low Crimes and Misdemeanors???" Nevertheless, Mr. Clinton settled with Paula Jones for $850,000.00 after the trial and was further disbarred by the Arkansas supreme court for committing perjury and obstruction of justice. Despite the chorus from the Clinton acolytes in the Mainstream Media, it was never "just about sex."
The other, first impeachment trial in U.S. history was brought against Andrew Johnson, Abraham Lincoln's vice president who ascended to the presidency after Lincoln's assassination in 1865 at the end of the Civil War. Andrew Johnson was a Southerner, from Tennessee, though always was an adamant Unionist. Yet the "Radical Republicans" who took control of both Houses of Congress during the war years, were suspicious of the new president as being too sympathetic with the now beaten and occupied former Confederate states. The Radicals passed a series of increasingly harsh laws and regulations against the prostrate South and thought that Johnson was dragging his feet in carrying out Congress' dictates. By mid-1867, calls for Johnson's impeachment by the Radicals were increasingly demanded by the Radicals, a scenario not unlike the last three years of President Trump's tenure.
(Also similar to today's impeachment, an argument can be made that Donald Trump's impeachment, like the impeachment of President Andrew Johnson, is in actuality based on policy differences with the Democrats on a host of issues, and not really based on allegations that the president was guilty of the commission of high crimes and misdemeanors.)
Andrew Johnson had initially retained all of Lincoln's cabinet members, one being Edwin Stanton, Abraham Lincoln's Secretary of War, who was the Radicals foremost ally in the Executive Branch. Stanton's ardor in his desire to carry out Congress' harsh measures versus President Johnson's belief that many of these policies were counterproductive to the South's reconstruction, had the potential to lead to a constitutional crisis. And that crisis was sparked by a statute passed by Congress in March, 1867, which was vetoed by President Johnson but then overridden by a 2/3 vote of each house of Congress, known as the Tenure of Office Act.
The Tenure of Office Act stated that the Senate had the constitutional power to advise and consent on the dismissal of all federal officers, in addition to having the power to advise and consent on the appointment of federal officers. Of course, the Constitution empowers the Senate only to confirm appointments proposed by the president; by the plain wording of the Constitution, Andrew Johnson could fire whomever he wished to dismiss. This blatantly unconstitutional statute was passed by Congress for one reason only, to lay a trap when President Johnson would finally dismiss Secretary of War Stanton over their continuing conflict on how to handle the beaten South.
When President Johnson finally fired Stanton in early 1868, the House of Representatives, on March 2, 1868, voted that President Johnson should be impeached for violating the Tenure of Office Act by a vote of 126 to 47. The Senate, only three days later, convened the first impeachment trial of a president, which commenced on March 5, 1868. For each trial day, 1,000 tickets were printed, allowing admission to the Senate gallery for a single day. An all-star lineup of attorneys were put together to defend the president. The trial lasted until May 16, 1868 when the final vote was taken: 35 senators voted to convict and remove Andrew Johnson which 19 voted to acquit him, one short of the 2/3 constitutional requirement for conviction. One more vote to convict Johnson may very well have led to the precedent of Congress routinely passing "votes of no confidence" of a president, as is regularly done in the British parliament to oust a sitting prime minister. Of the 19 senators who voted to acquit, seven were "Republican Recusants" such as Iowa James Grimes, who stated "I cannot agree to destroy the harmonious working of the Constitution, for the sake of getting rid of an Unacceptable President." Nancy Pelosi, take notice!
Will the precedent set by the constitutionally invalid impeachment of Donald Trump lead to the trashing of the doctrine of Separation of Powers and lead to an all-powerful parliament-like legislature that would have sprung from Andrew Johnson's conviction, a conviction that would have been based on "trumped-up" charges similar to those leveled today against Mr. Trump? Was it worth it to today's "Radical Democrats" to "destroy the harmonious workings of the Constitution, for the sake of getting rid of an Unacceptable President?" Will one-party political impeachment vendettas become the "new normal", as warned by Alexander Hamilton over two hundred thirty years ago? Once the dust settles from this fractious turmoil, I predict that history will not be kind to Nancy Pelosi! But then again, "history is written by the winners." Let us hope and pray that the Senate stands firm to preserve our constitutional structure of government and reject the poisonous partisanship that the Founders had warned us about!
-The Chicago Patriot